October Breakfast and Lunch Menu

At approximately 9:00 this morning, Clarkston High School and Parkway Elementary School were placed on a "secure" building protocol due to planned police activity in the area. This means that the doors to the school are locked and students remain in the school with normal activities occurring. At no time were students in any danger and securing the building is done as a proactive safety measure whenever there is police activity near the school that may warrant securing the building.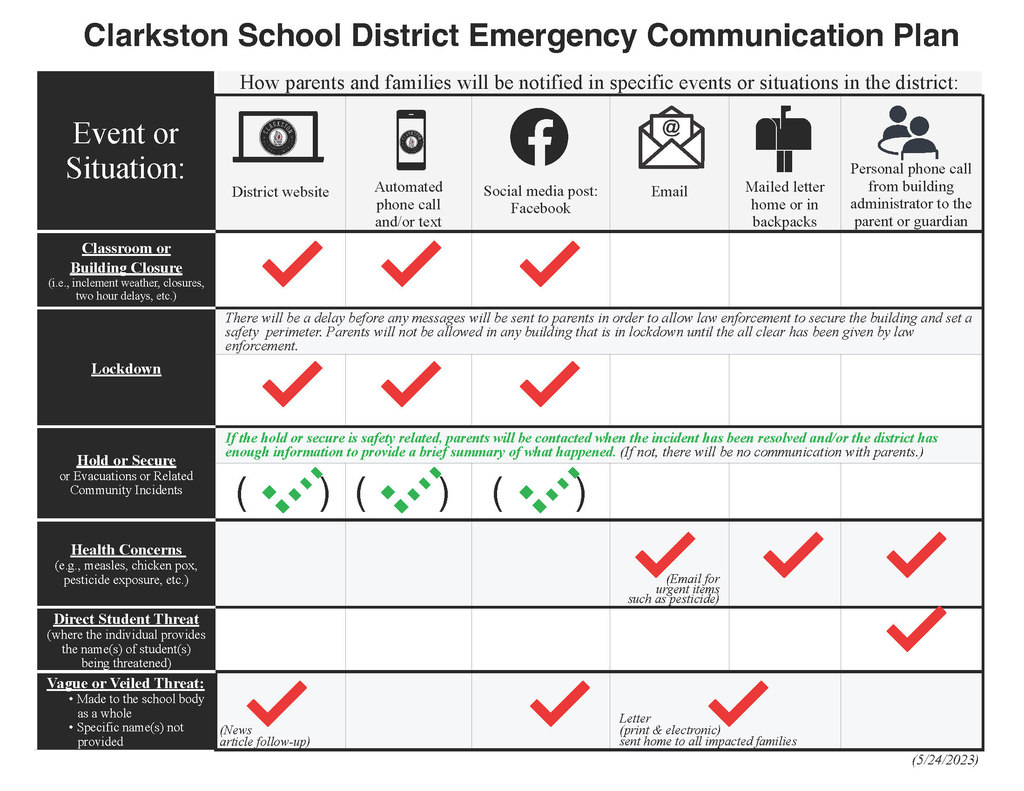 No School September 4, 2023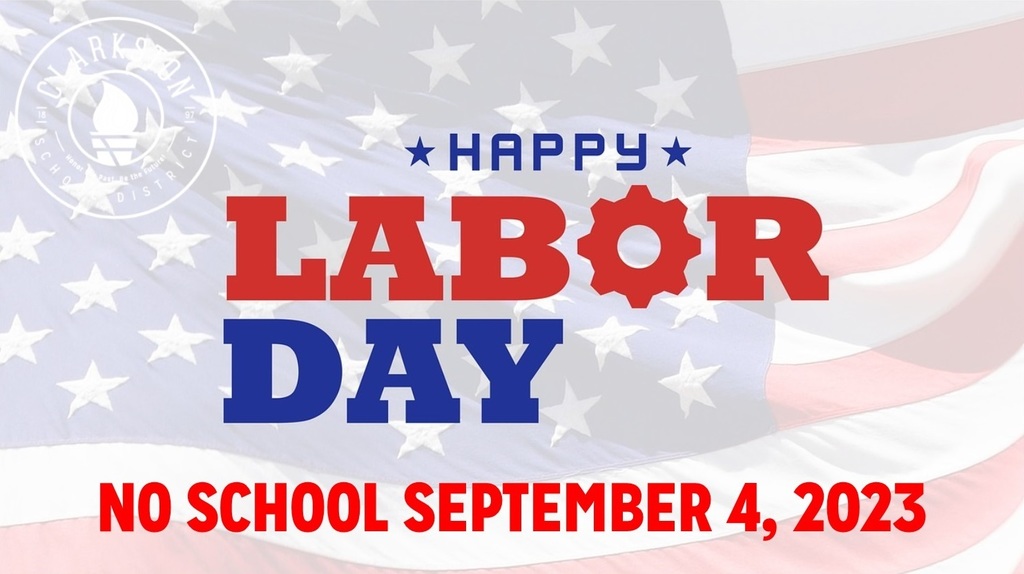 August/September Breakfast and Lunch Menu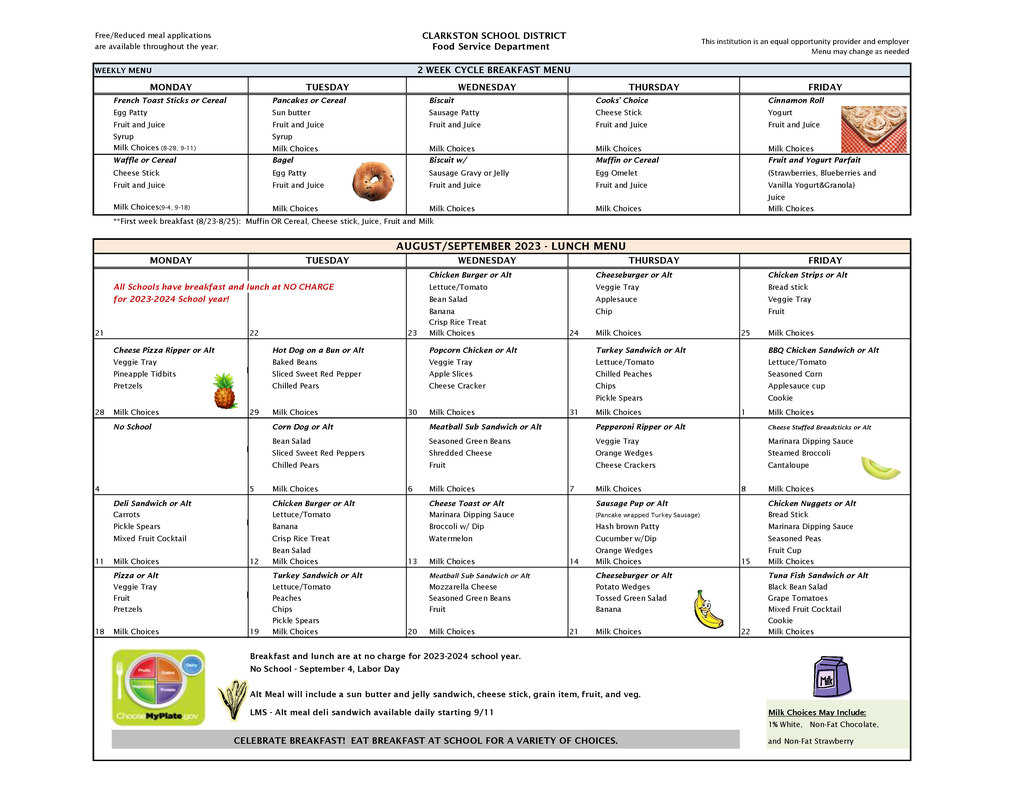 Worry about your child on social media? Nationally Acclaimed Psychologist Dr. Lisa Strohman to speak at the Clarkston High School Auditorium on Aug. 16th at 6 pm. Please Join Us!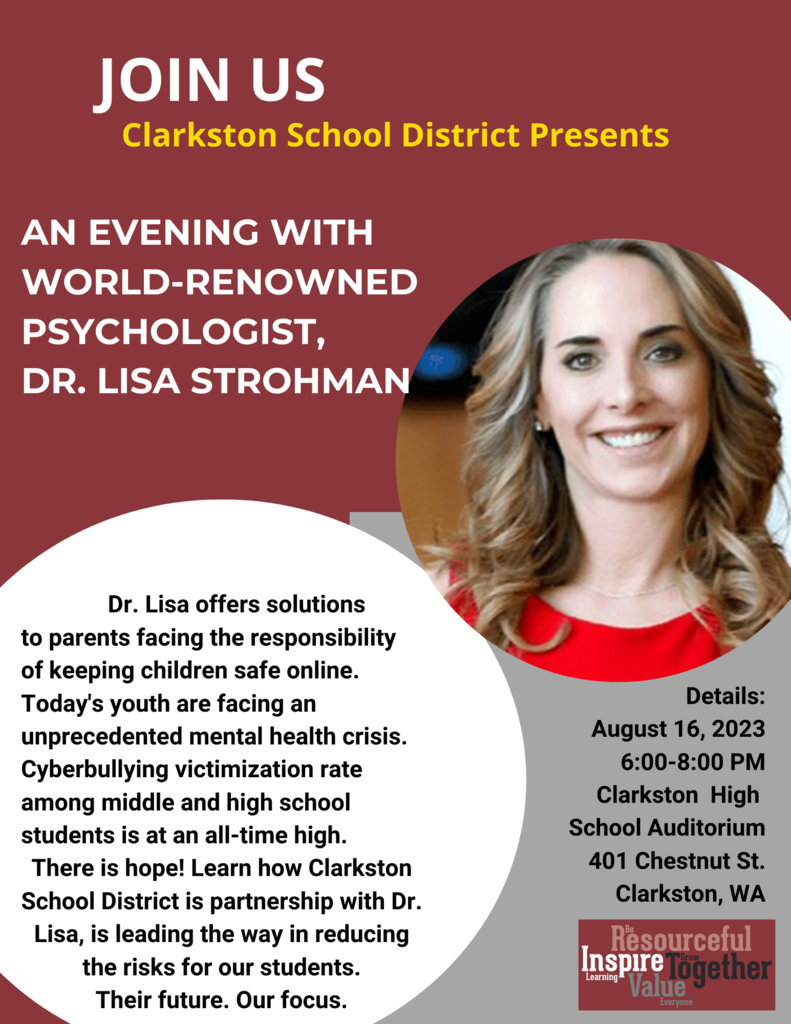 Transitional Kindergarten and Kindergarten Registration and Round-Up Information: Transitional kindergarten and kindergarten registration is open for the 2023-2024 school year! Transitional kindergarten is for any student that is not yet 5 as of August 31st, and kindergarten is for any child that is 5 on or before August 31st. If you have not registered your child to attend school this fall and would like to do so, please go to
https://clarkstonwa.sites.thrillshare.com/page/parents-page
to enroll.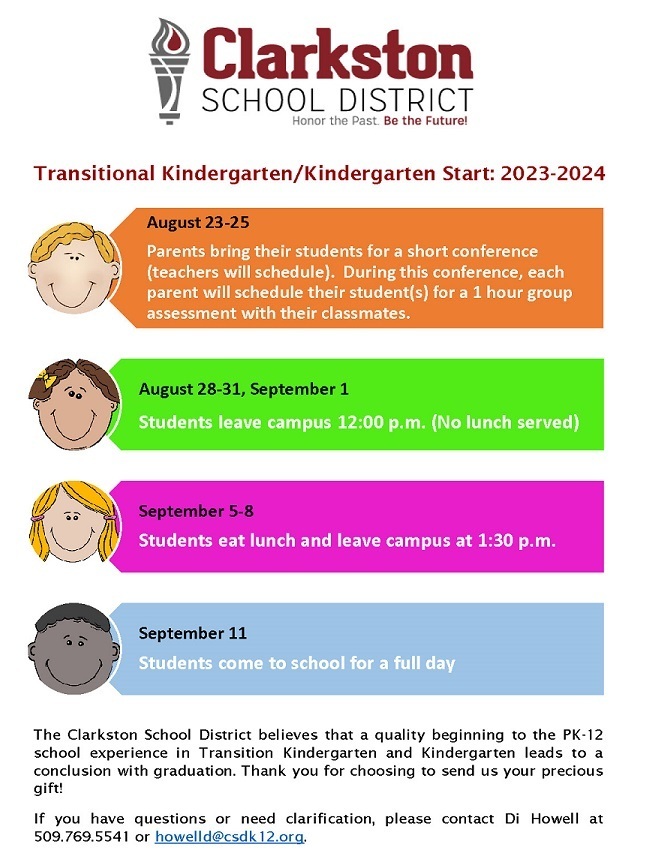 Welcome Back!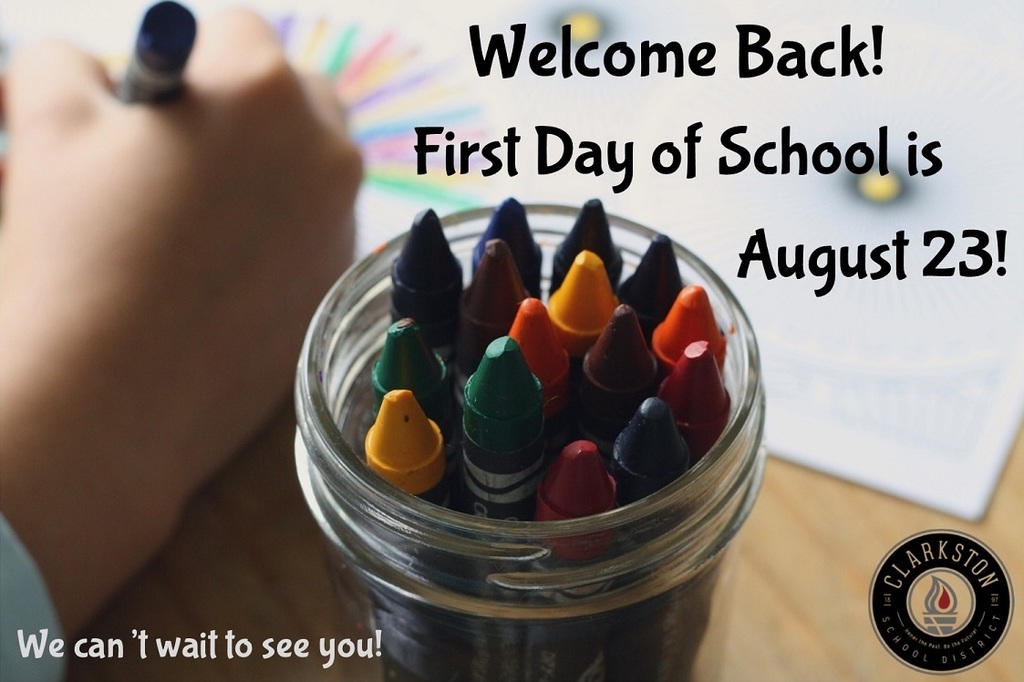 Welcome Kindergarten Students!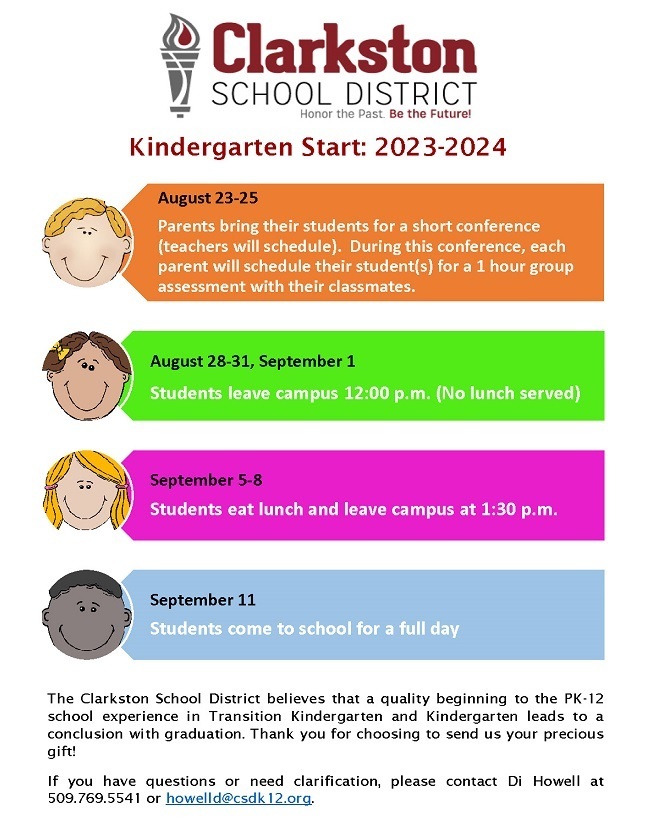 Revised 2023-2024 School Calendar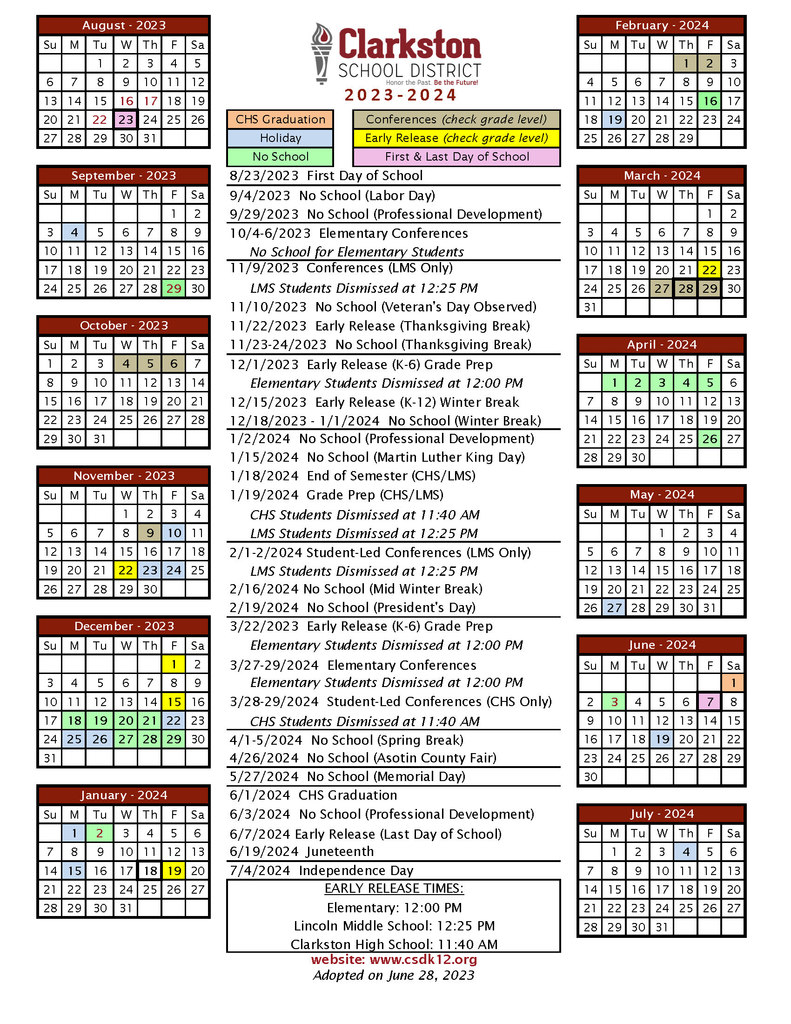 District Surplus Sale!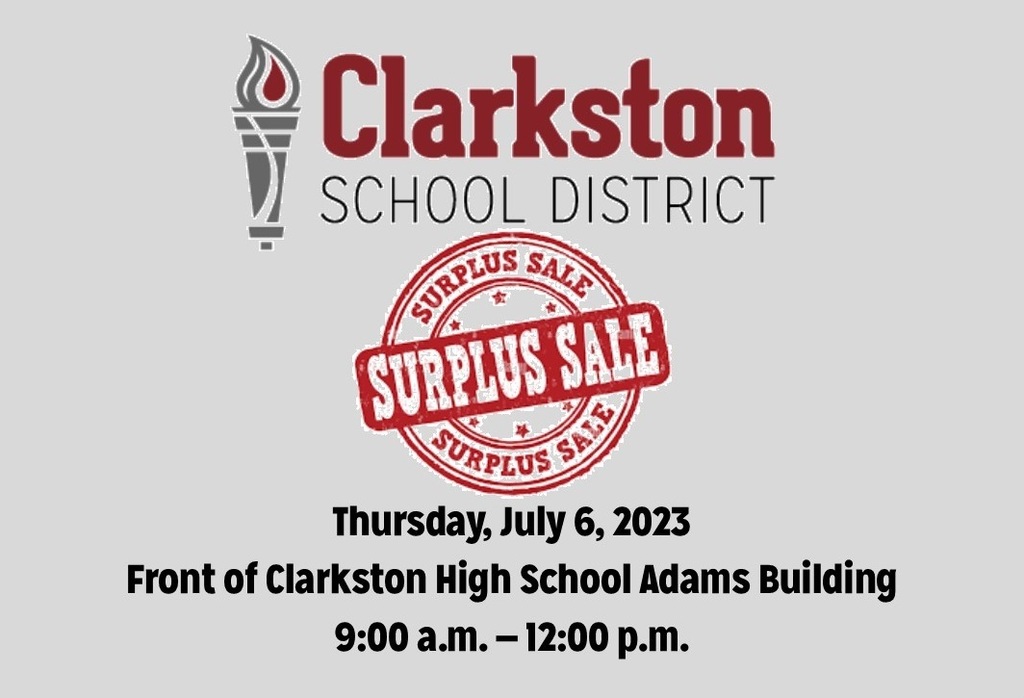 Clarkston School District Buildings Closed on Monday, June 19th, in Honor and Recognition of Juneteenth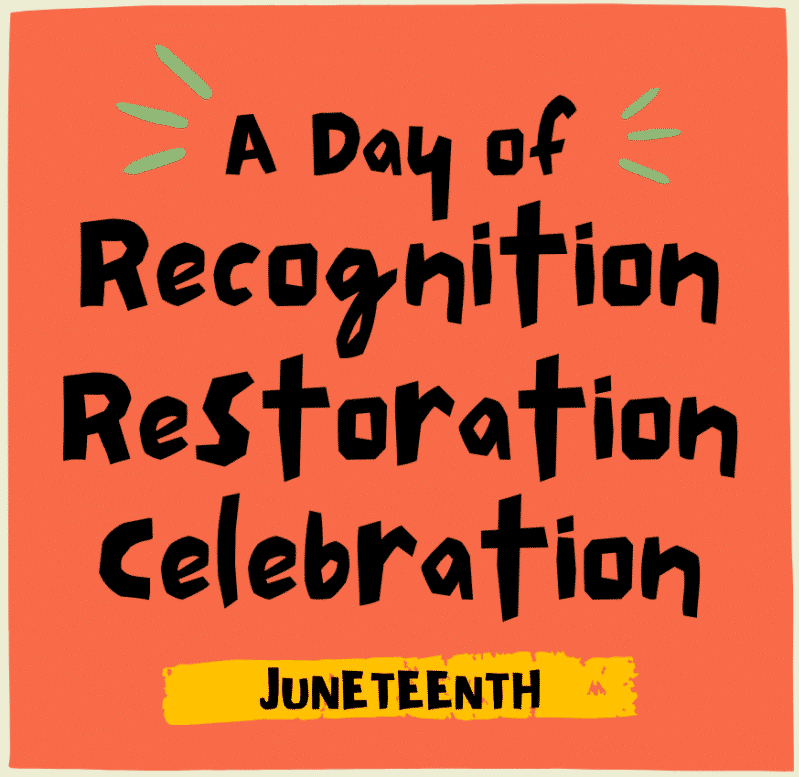 The Clarkston School District is excited to announce its sponsorship of the 2023 Summer Food Service Program, providing meals at no cost for children ages 1-18 throughout the summer. From June 12, 2023, to August 11, 2023, children can enjoy nutritious meals at the designated sites listed below. Please note that meals will not be served on weekends or holidays. Specifically, there will be no service on June 19th, as well as July 3rd and 4th, which are observed holidays. The designated sites and their corresponding service hours are as follows: Clarkston High School Cafeteria Address: 401 Chestnut Street, Clarkston, WA 99403 Serving Hours: 11:00 a.m. - 12:30 p.m.; and Arnold Park Address: Ash and Maple Street, Clarkston, WA 99403 Serving Hours: 12:00 p.m. - 12:30 p.m.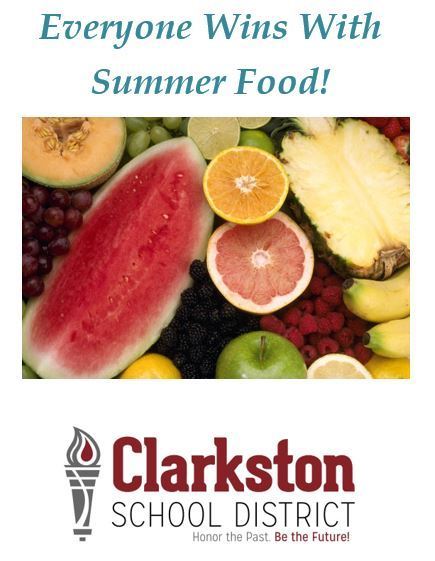 Grantham Families: If you have a child that will be 5 years old by August 31st and have not registered them for Kindergarten, please do so. You can do this online at Csdk12.org. You will need to register with a computer because a cell phone will not work. If you do not have a computer, we can make one available for you. Also, you do not need to download the required forms and can bring them to the District Office or to Grantham School to be copied. If you need any assistance, please call the Grantham Office and we will be more than happy to help you! 👫😊

Our Buy One, Get One Free Scholastic Book Fair starts May 1st and goes through the 5th! Parents can come in any time between 8:15 a.m. and 3:30 p.m. M-F. There's a cashless way to shop the Fair called eWallet. Create and fund a digital account (
https://www.scholastic.com/bf/granthamelementaryschool1
) for your child – and share the link with family and friends who want to contribute. We also have a Family Night (student awards and book fair) on May 4th from 5:30-7:30 p.m. Come have a hot dog, chips, drink, and snow cone! We hope to see you there!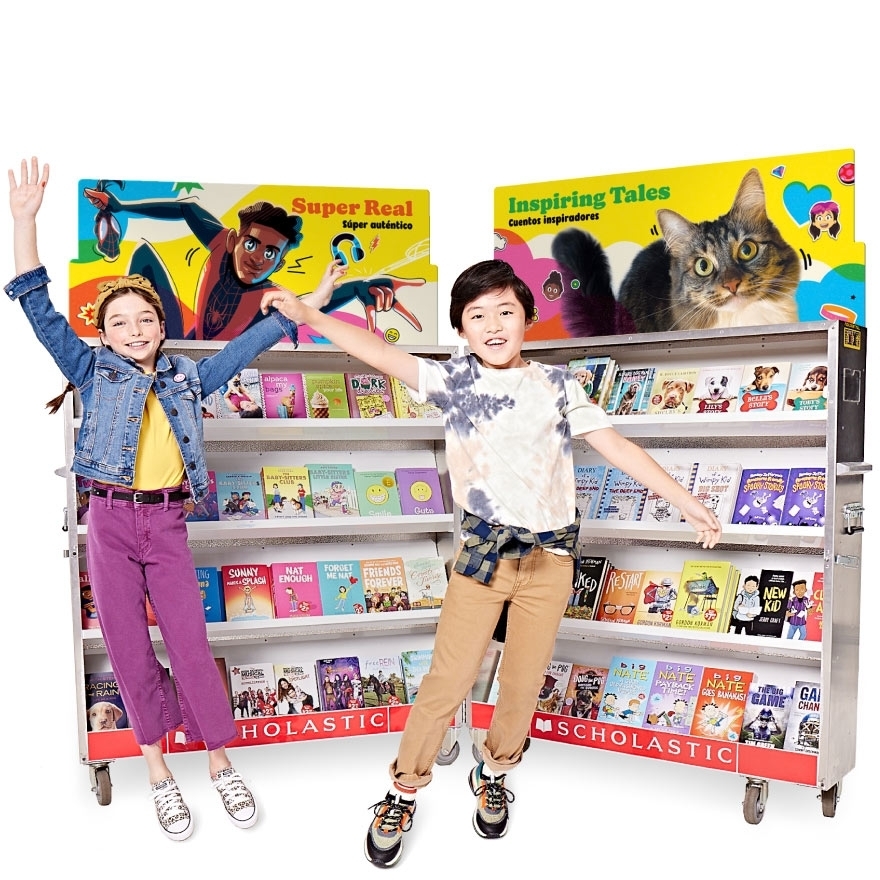 Clarkston School District would like to thank the staff and volunteers who worked hard to inform our community about the bond measure, and those who took time to cast their vote. Currently, the results are 51.09% yes and 48.91% no. The April 25, 2023, Special Election will be certified on May 5, 2023.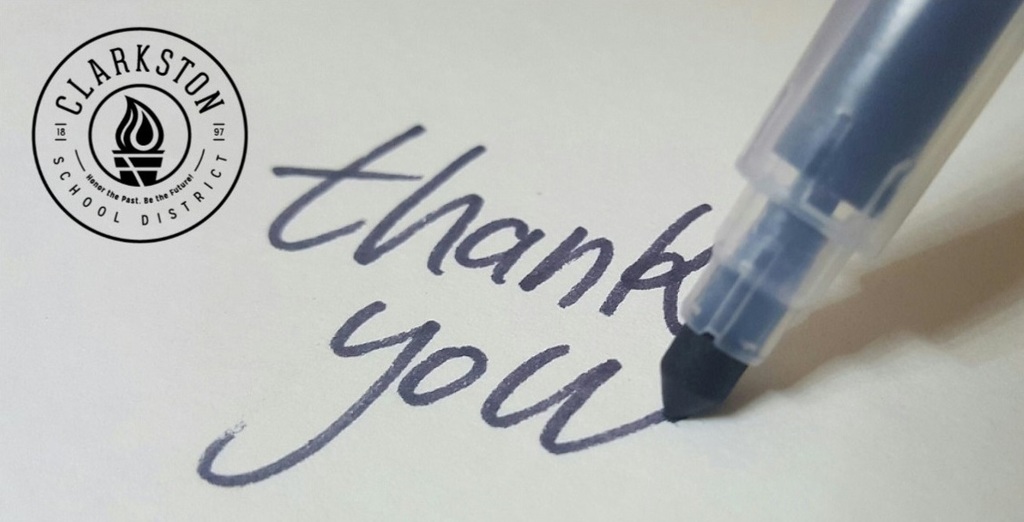 Breakfast and Lunch Menu for May 2023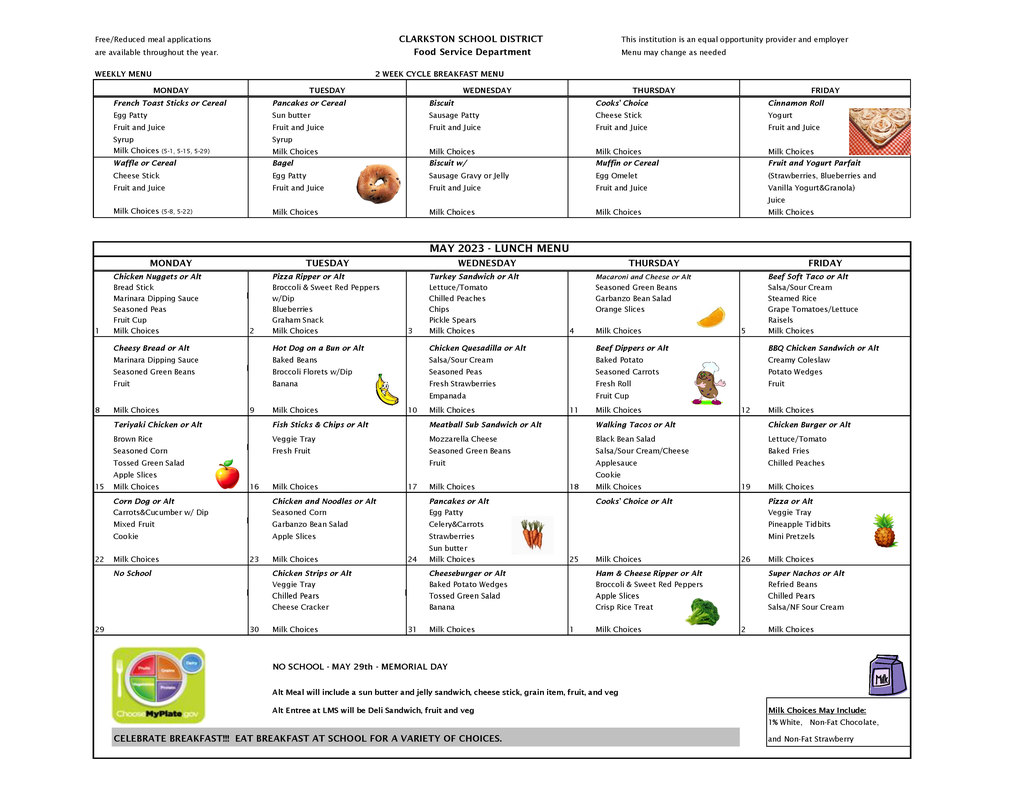 Transitional Kindergarten Enrollment is Open for the 2023-24 School Year!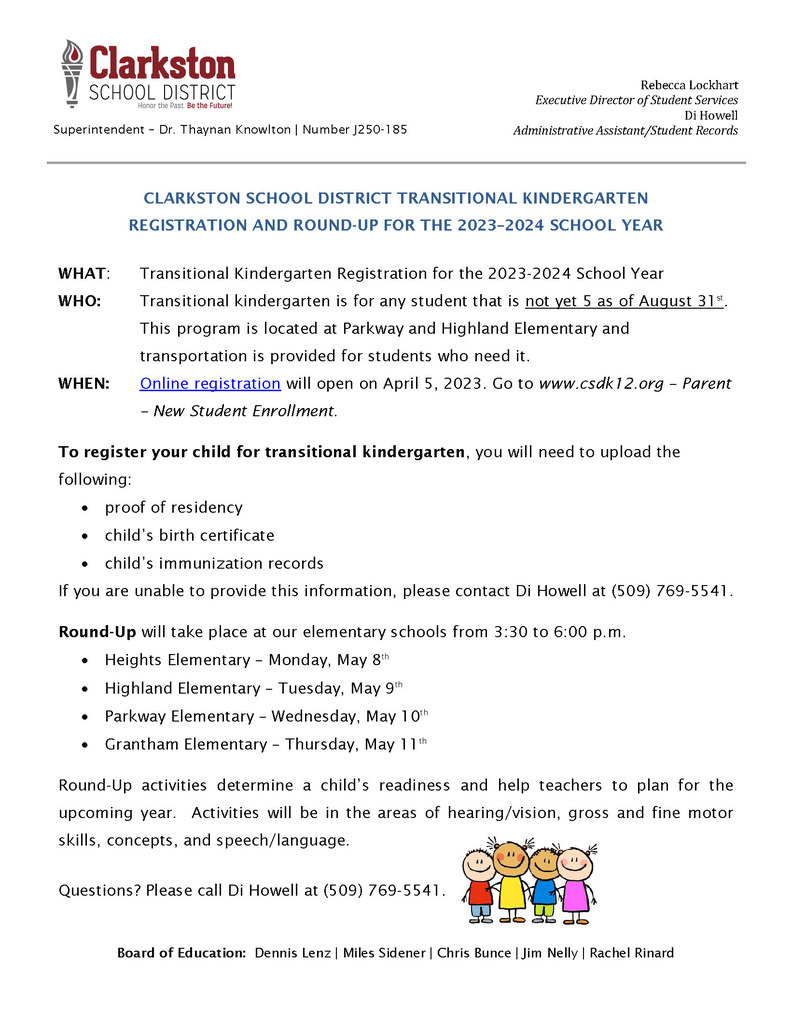 Kindergarten Enrollment is Open for the 2023-24 School Year!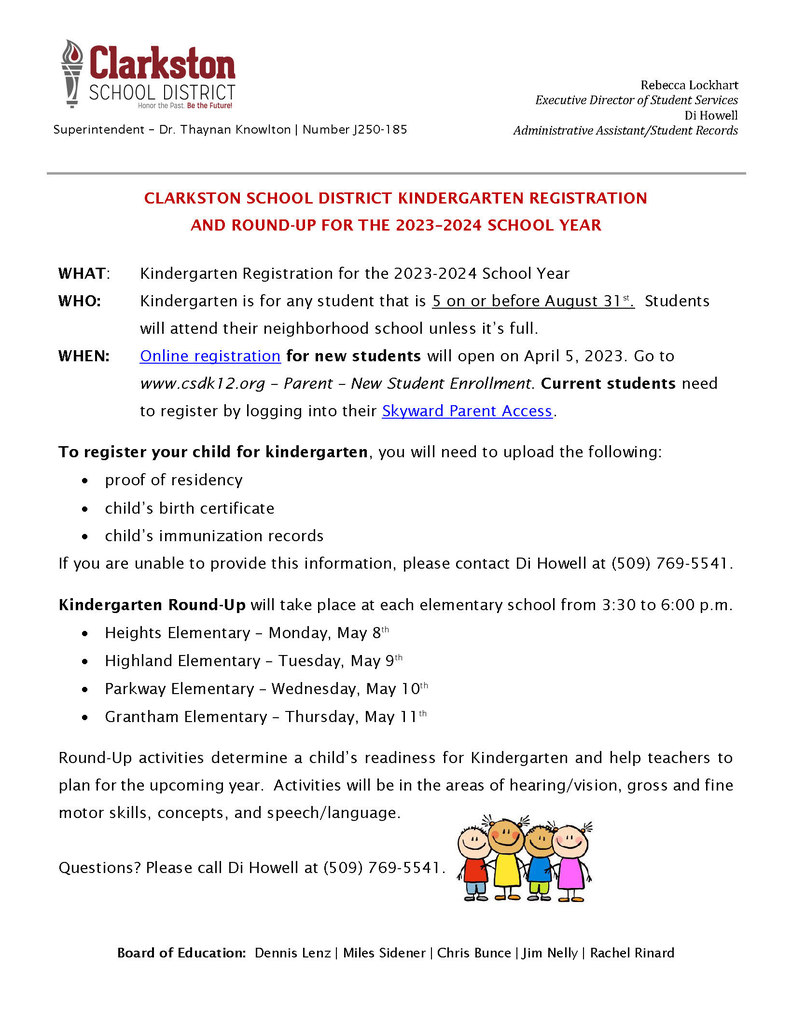 Attention Families of Current K-5th Grade Students! If you haven't already done so, please register your current kindergarten through 5th-grade student for the 2023-2024 school year. Once the classes are full at your child's resident school, we will place students at the next available school. Register by logging in to your Skyward Family Access account at
https://www2.nerdc.wa-k12.net/scripts/cgiip.exe/WService=wclarkss71/seplog01.w

April 2023 Menu